The WoFox Platform
WoFox is an all-in-one content creation suite made up of multiple feature-rich platforms which makes content creation very easy. Learn about the feature set of each WoFox platform from the following list:
| | |
| --- | --- |
| | Tools for creating 3D content for social media and websites. |
| | Tools for creating static graphic designs and photo works. |
| | Tools for producing looped short-form clips and motion animations. |
| | Tools for creating videos and editing original video clips. |
| | Content repurposing tools to recycle existing old content into interesting new formats. |
| | A set of handy tools to ease your content creation process. |
| | A collaborative module with roles and permissions for content creators who work as a team. |
| | A feature-rich task management module to manage and track your content workflow. |
| | A cloud-based, centralized asset manager to store, use and distribute your asset, from anywhere and anytime. |
Apart from the features unique to each platform, the features enlisted here are available in all the content creation platforms.
Varieties of Text Typography
Varieties of Text Typography
275+ 3D Text
Go beyond your imagination and bring the stunning and stylish typographies to your designs with the 3D text without the need of Photoshop.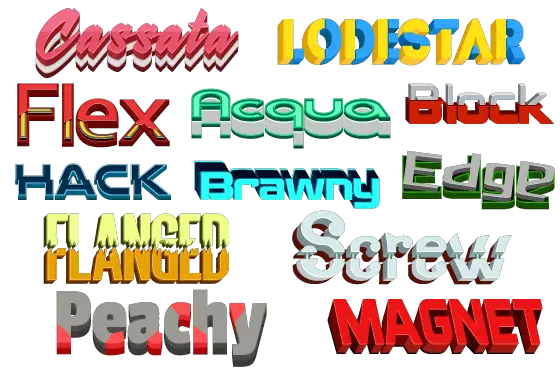 450+ Fancy Text
Express your words through never before seen, unique and fresh fancy text and customize them to make memorable artwork through these beautiful typefaces.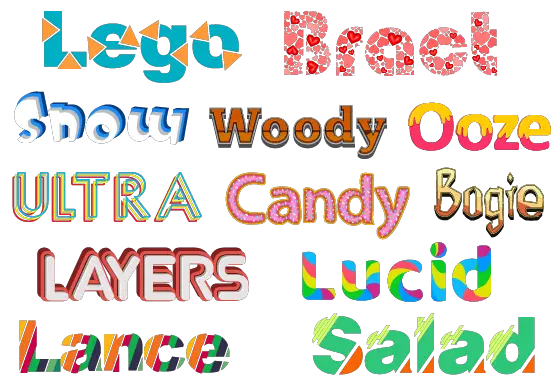 25+ Swash and Alternate Text
Create elegant and stylish designs by using swash and alternate text with more than 500+ varieties of customizing options to increase the visual interest in your design.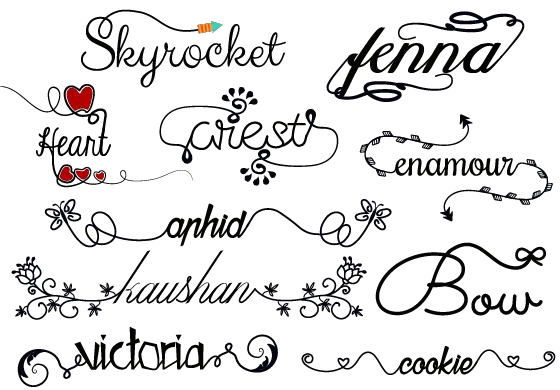 10+ Extended Swash
The starting and ending letters of each extended swash text has an effect and it results in a unique visual design.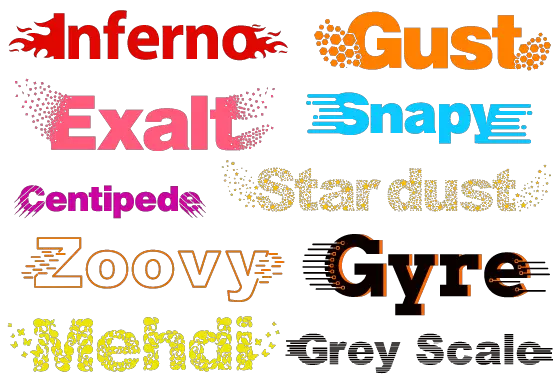 125+ Holidays Styles
Create amazing greetings or postcards, party invitations, and posters with professionally designed holiday style fonts to share seasonal mood and spirit.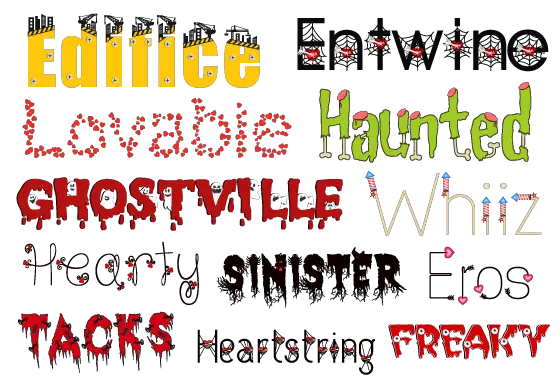 Text Styling
Try a variety of styling possibilities for 800+ fonts of your choice and transform your simple text into beautiful typographic designs.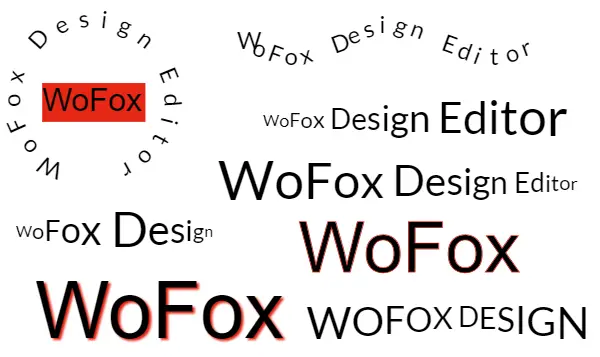 Photo Text
Create beautiful photo edits by masking a photo inside the text. Style with 800+ fonts to get various looks to your photo text.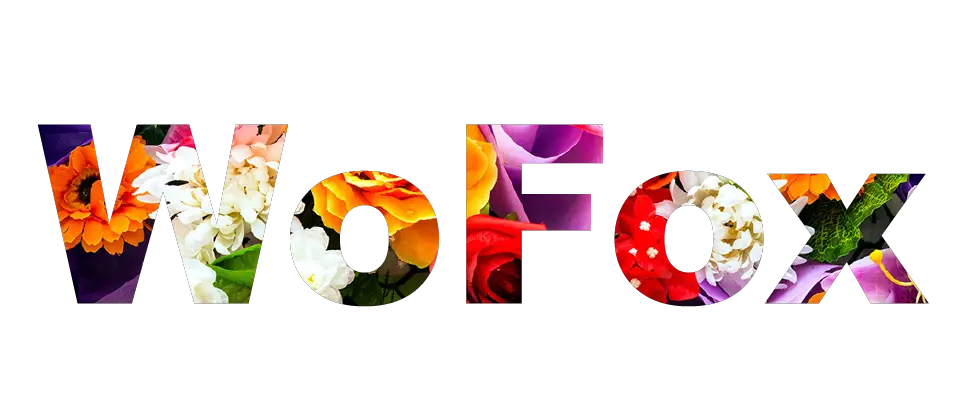 Background
Set your brand colors, patterns or upload your own photos as background.
Add BG filters, overlays and hue, transparency, exposure, blur, vignette and many more elements to customize your photo background.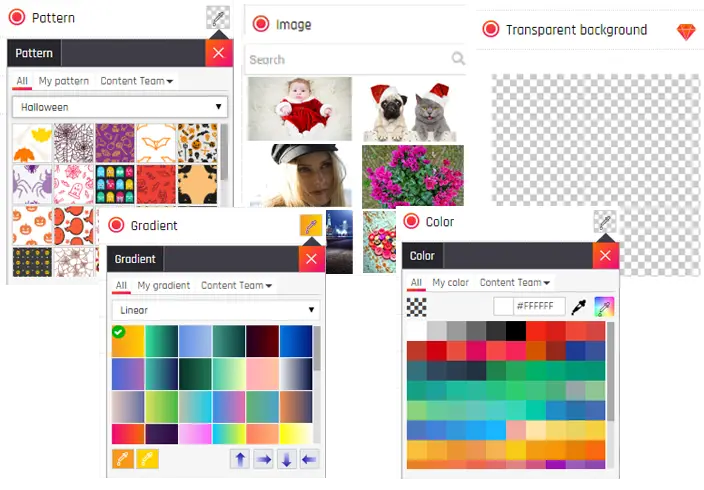 Graphics and Icons
Use any of our 50,000+ beautifully designed graphics and icons in your designs.
Get fully editable SVG (Scalable Vector Graphics) and PNG graphics and icons without pixelation, and easily customize their color and size.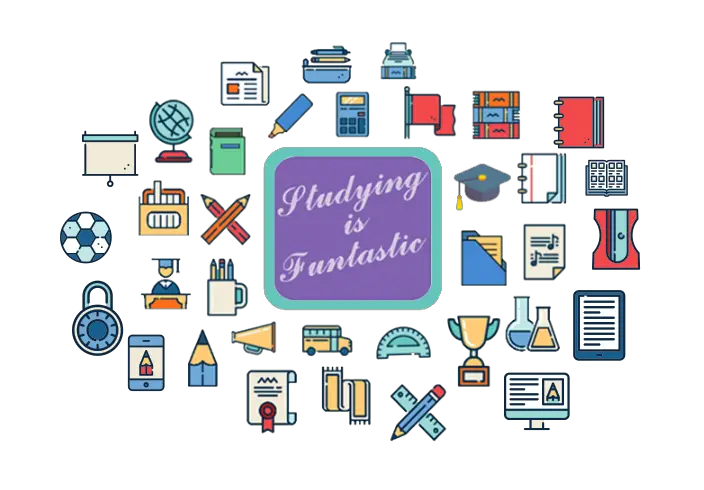 20+ Charts and 175+ Maps
Access more than 20 interactive charts and 175 maps to visualize your data through pie charts, bar graphs, columns and more.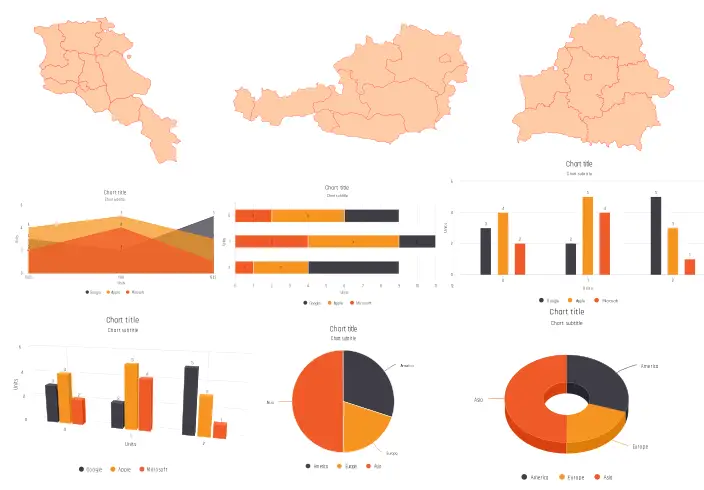 Pictograph
Show your data statistics using icons and symbols on your infographics or design through pictographs.
Calendar
Create your own personalized calendar with your own logo, photo or text for your product, workplace or home.
30+ Progress Bar
Choose from over 30 + progress bars to indicate the progression or status of a process.
QR Code Generator
Create QR Code and place it in your designs. You can use the QR code for Text, URL, Email, Phone number, Contact, Geo-location and SMS.
Word Cloud
Create your own unique word cloud for your graphic designs.
Mix up many words and customize them by choosing different fonts and size, colors and shape layouts to make your typography word cloud.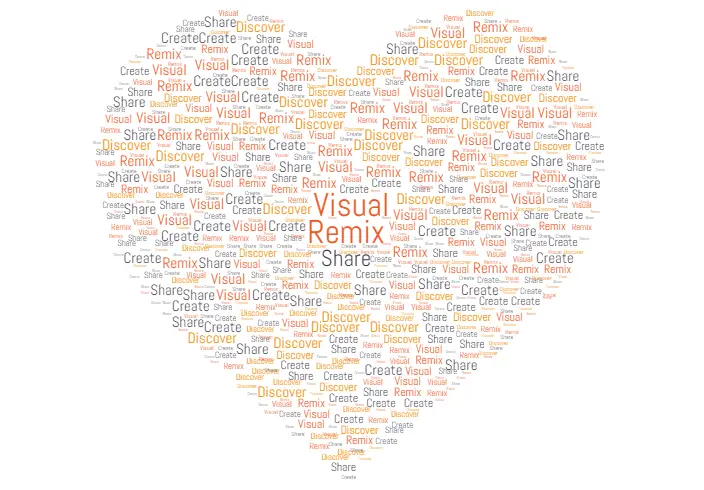 Other Tools
Zoom
Zoom in and zoom out your designs to work with details or to get a general overview.
Layers
Easily keep track of and manage all the elements in your design using the layers feature.
Ruler
Use the rulers and the guides to position images or design elements precisely.
Undo/Redo
To reverse your last action, use the undo option. Use the redo option to cancel undo. You can use the redo option only after undo.
Time Saving Features
WoFox helps you to save your designs in many ways so that you can save a lot of time.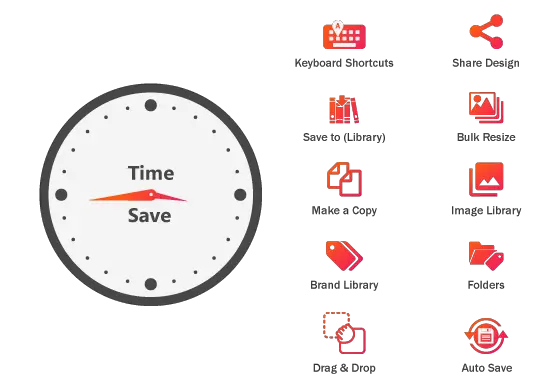 Auto Save
Have your designs automatically saved as you work and eliminate the need to do it manually.
Download
Download your design in high definition JPEG, PNG or PDF, and other print ready formats.
Make a Copy
Clone your design and change its content to make a new design out of it within few minutes.
Bulk Resize
Create a design in a specific size and easily export it to a different set of multiple dimensions with just a few clicks.
Save to (Library)
Save your design to the library so that you and your team can quickly re-use them whenever needed.
Drag and Drop
Edit, move or style everything through a visual drag and drop editor right in your browser.
Keyboard Shortcuts
Navigate and design faster with keyboard based shortcut keys.
Image Library
Upload your own images and allow access to your team to reuse them.
Brand Library
Establish your own brand library with your brand colors, fonts, logos and templates to help your team create graphics that are consistent with your brand guidelines.
Share Design
Share designs with others so they can view, edit and make a copy of your shared design.
Folders and Labels
Organize everything by labeling and placing them in folders.
Content Calendar
Never miss important dates like holidays, events, campaigns, and more, as you can plan ahead, schedule, and organize your digital content for the entire year with WoFox Calendar.