WoFox Press Kit
Thanks for your interest in WoFox Closed Beta Launch.
This page will serve as an updated resource for use in your digital publication.
We're open to all requests and interviews, so if you'd like to write about WoFox please don't hesitate to get in contact with us!
WoFox
WoFox Closed Beta was launched on 10th October, 2018.
WoFox is an all-in-one visual content creation platform created keeping in mind the pain of content creators, marketers, in-house social campaigners, and every other person who had to depend on several tools for different types of visual content creation and content repurposing needs.
We started developing simple tools under one platform so that creating different kinds of digital content for different needs will no longer be a daunting task for anyone, thus helping them save hours of time and valuable money as the design platform comes with project and task management, team collaboration and asset management. WoFox is made for individuals and teams and requires no prior designing experience.
Our Mission
Build an all-in-one content creation tool - An essential part of any digital content creator's toolkit.
Short Description
Create all types of visual content (design, photo, GIF and video), all in one place, WoFox.
Contact Us:
If you have any queries, feel free to Contact us. We are always happy to help.
Made for individuals and teams
WoFox Platform helps you to create all types of visual content (Design, Photo, GIF, and Video), all in one place.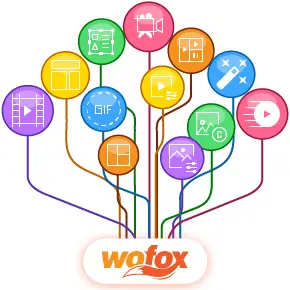 Got questions? Contact us.
Or