WoFox White Label
WoFox offers 20+ white labeled visual content creation tools integrated with project, task, team and digital management for agencies and freelancers.
With WoFox White Label service, you can utilize your business's unique branding to offer a product or service without investing in infrastructure or technology creation around the solution. In fact, you can add additional value to your current products and services, focus on building your brand and effectively sell your services for your clients and customers with WoFox's White Label.
It is a great opportunity for anyone looking to offer content creation products under their own brand name, brand assets, colors, custom domain, and email, etc. Our Tools with Your Branding for Your Customers! No one will figure it out.
Who should consider WoFox's white-label?
We want small and medium-sized Social Media Marketing agencies and freelancers in every country and region to benefit from the WoFox White Label.
Agencies and freelancers are not bound to any contracts or obligations to receive the White Label service. For more information contact us.
Made for individuals and teams
WoFox Platform helps you to create all types of visual content (Design, Photo, GIF, and Video), all in one place.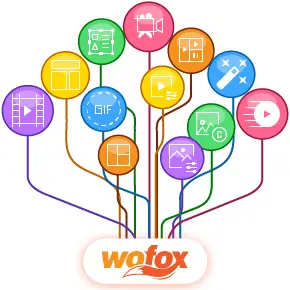 Got questions? Contact us.
Or