Why Short-form Looping Video Matters?
Simplify complex topics with shorter animated designs.
Bring emotions to your stories with subtle motion.
Captivate with eye-catching & never-ending looped clips.
People can't stop staring at cinemagraphs!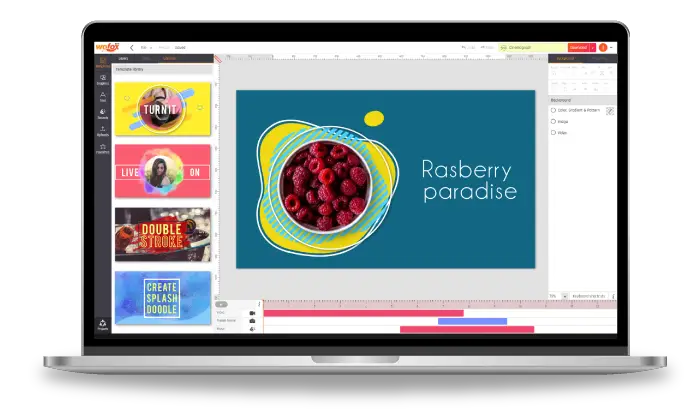 GIFs from videos are best for teasers or sneak peeks.
GIF works in email too and increases CTA.
Create branded GIF stickers for GIPHY/Tenor.
It is easy to explain a product How-to through a GIF.
Create Compelling Short-form Animated Clips & GIFs
Don't know where to start? Try one of our GIF templates.