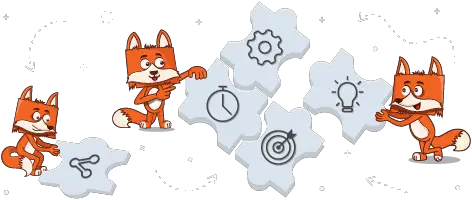 Team & Role Management
If your visual content creation is always done with multiple members, you can create your own team with WoFoxTeam, add teammates, and manage them by setting clearly defined roles and permissions.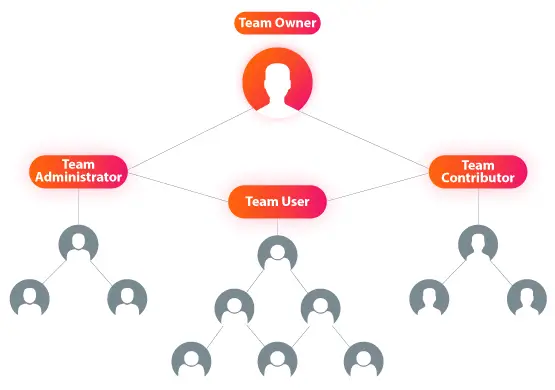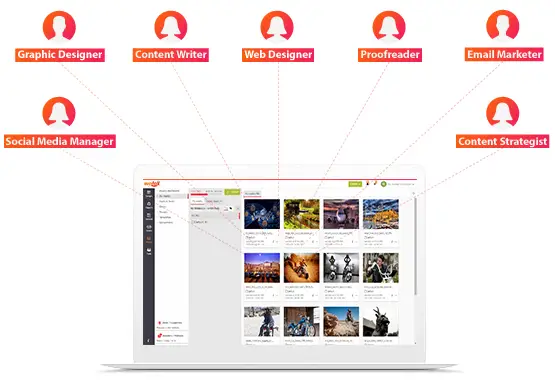 When you create a Team with WoFoxTeam, you get complete power and control over your team as Team Owner, and you can send invites to anyone to join your team, assign them pre-defined roles and manage your WoFox Tasks with your team.
Set pre-defined roles to have complete control
You can set permissions to your team members based on their roles that have pre-defined functions.
Team Administrator
Team Administrators have full control over the team except deleting the team, billing, and subscriptions. Ideal for who oversees the entire team but not much into visual content creation.
Team Contributor
Team Contributors can create and manage all of the Team Assets and Tasks. Ideal for whoever creates visual content that retains your brand identity.
Team User
Team Users can perform actions only when granted access to the tasks in design tasks. Ideal for anyone who needs to produce visual content based on Tasks.